VIS
Eric Li and I designed the website for Princeton's Visual Arts Program. We recognized that there was no platform for students to share their work in an accessible and direct manner. As a solution, we envisioned a website where students could directly share their work and events in the program. We were inspired by the flexible and whimsical nature of the Yale School of Art website. Eric and I designed the website, and Eric built the website in Wordpress.
You can view the website at vis.princeton.edu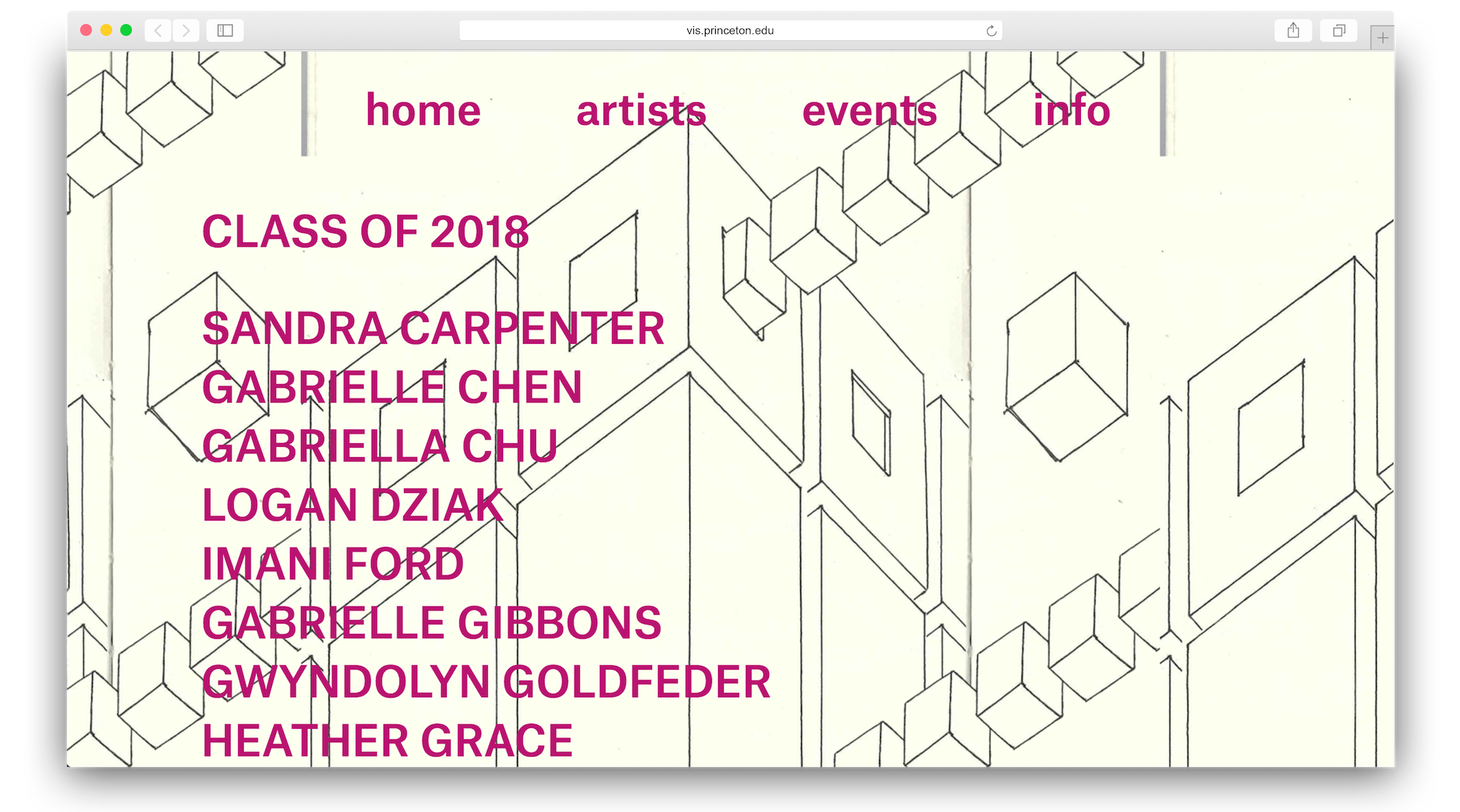 Artists can customize their individual pages to reflect their own work, influences and style. We wanted the pages to be flexible, with enough constraints to make choices easy. Students use their pages as artists profiles, spaces for new work, and idea dumping grounds.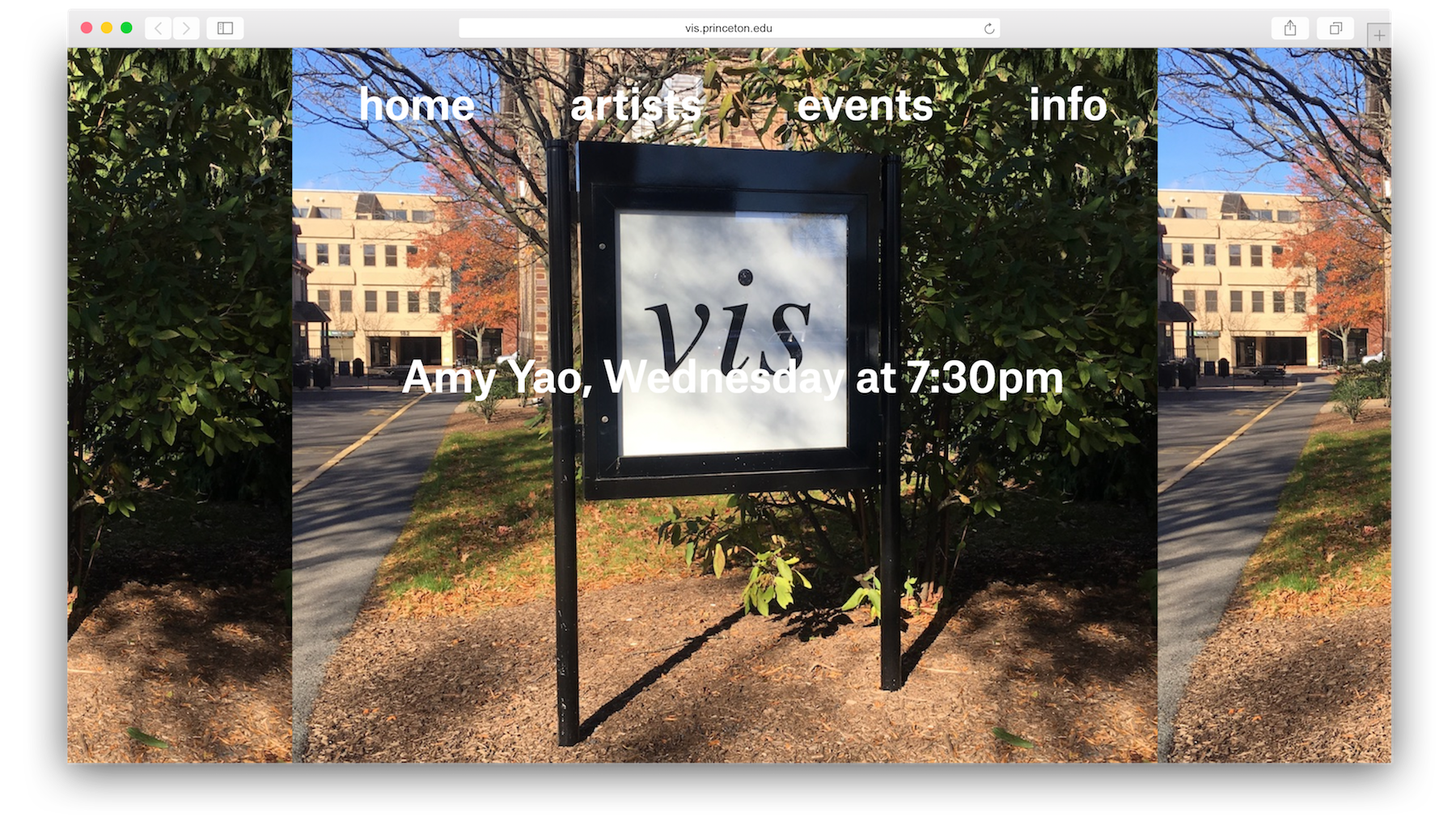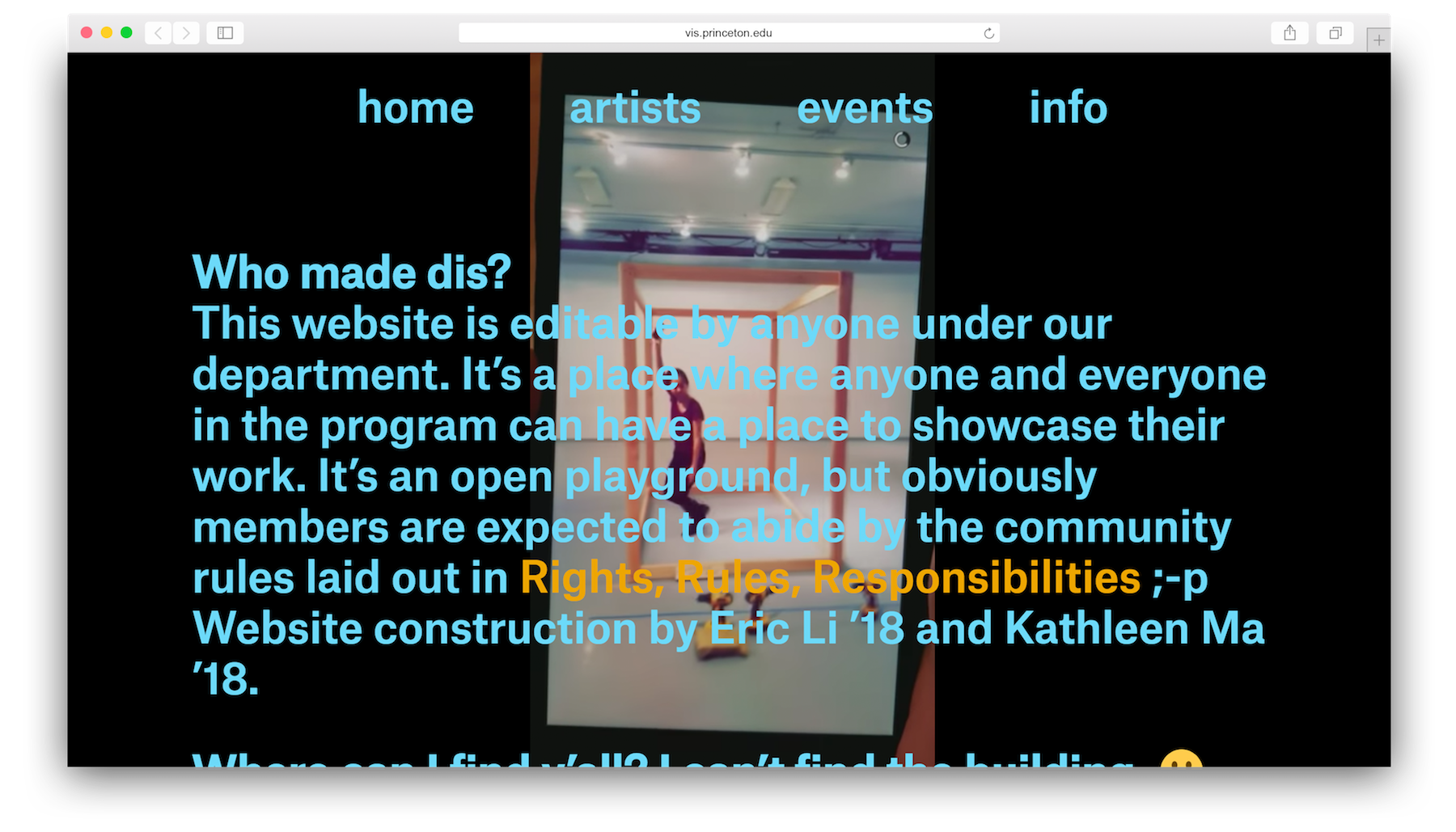 Featured on Brutalist Websites.